Cancer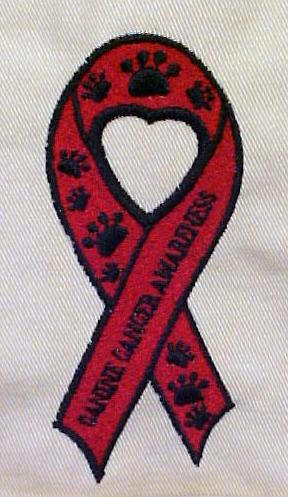 This page is dedicated to "Nick" and "Mauser"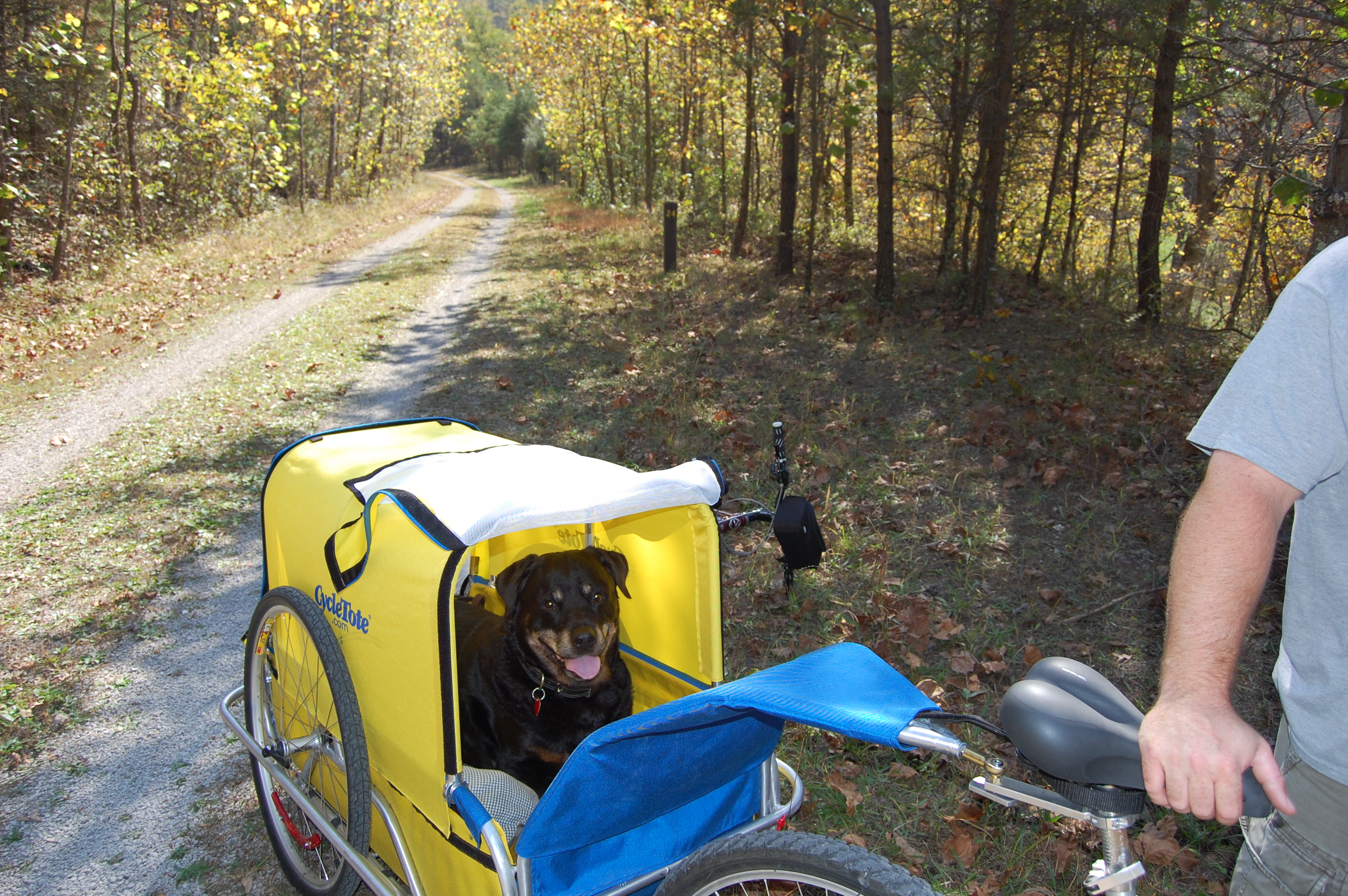 *Mauser in his CycleTote ~this allowed him to go certain places with us, otherwise, because of his osteoscarcoma, he would not have been able to go.
Thanks to cycletote for making the doggy tote!!
*The other Photo is "Nick" my first Rottweiler.
I lost Nick to Cancer (fibrosarcoma) when he was 8 years old. I started studying a little on cancer and nutrition, I soon switched Mauser over to better quality food. You learn something all the time. And it is up to you to do the best that you can for you and your pets. I believe that spending the time and money and giving Mauser better quality nutrition including raw, and cooked meats & veggies, fruits, supplements, filtered water, and premium natural type dog foods. Allowed him to live a longer life. Mauser was 11 when the cancer (Osteosarcoma) got the best of him. He did live at least 8 months (that we know of) with the cancer. We tried to make it a wonderful 8 months. And by his photos I think we did a good job. I have learned a bit more since the beginning of Mauser's ordeal with cancer and will do a few additional things with the next Rottweiler. And one day (hopefully) Mauser's offspring!
Did you know...
Statistics show that 1 in every 3 dogs will get Cancer at some point.

Cancer is THE number one killer of dogs.

Unfortunately 50% of pets that get cancer will
die from the disease.


80 million - the number of dogs in the U.S.
20 million - the number of dogs that will die of cancer in the U.S.
1 million - the number of people diagnosed with cancer in the U.S.
60% -percentage of Golden Retrievers that die of cancer

Golden Retrievers are NOW #1 breed to get Cancer- and consider this:
The breed's average lifespan is now down to
10 1/2 years.


The 10 Early Warning Signs of Cancer
( From the American Veterinary Medical Association)



Abnormal firm swellings that persist or continue to grow


Sores that do not heal


Weight loss


Loss of appetite


Bleeding or discharge from any body opening


Offensive odor


Difficulty eating or swallowing


Hesitation to exercise or loss of stamina


Persistent lameness or stiffness


Difficulty breathing, urinating, or defecation
Also...
Enlarged Lymph nodes
Chronic vomiting/diarrhea
Chronic cough/respiratory difficulty
Distended abdomen (stomach)
Links of interest on Cancer
http://home.comcast.net/~boscopage/
http://www.herbal-treatments.net/
http://www.curing-canine-cancer.com/index2.html
http://www.bonecancerdogs.org/
http://www.herbal-dogkeeping.com/
http://www.dogcancer.net/diet.html
http://www.rottweilerhealth.org/
http://www.caninecancerawareness.org
Canine Cancer Clinical Trials
Animal Medical Center www.amcny.org
Colorado State University www.csuanimalcancer.org
North Carolina State University www.cvm.ncsu.edu
The Ohio State University www.vet.ohio-state.edu
University of California-Davis www.vetmed.ucdavis.edu
University of Illinois www.vetmed/illinois.edu
University of Missouri www.vmth.missouri.edu
University of Pennsylvania www.vet.upenn.edu
University of Wisconsin-Madison www.vetmed.wisc.edu/home
Veterinary Cancer Care Clinic www.vetcancer.com
Old Grey Muzzle Tour
Could Rottweilers be Cancer Cure key?
http://www.gpmcf.org/ExternalPress/GMAWeekend041810.mpeg
http://abcnews.go.com/Health/video/rottweilers-key-cancer-cure-10406592