Competition Obedience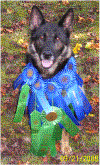 Yara with her 1st place Obedience Blue Ribbons she won in just one weekend!
AKC (Rally - (CD) Obedience ) or Schutzhund (BH - SchH1) style obedience can be provided upon request.
If your wanting to do all phases of Schutzhund, please find a good Full Member Club to join. - It will cost you less :-)
One of our customers running a Rally course that we set up for training.
I have had people in the past ask about Schutzhund and AKC obedience. When I ask what their goal is, usually the answer is, to have a well mannered dog. Well that is what our regular classes will do for your dog. Most people have no intention on stepping into an obedience ring, or on a Schutzhund field. If you would like our help obtaining titles, please call us to discuss your situation.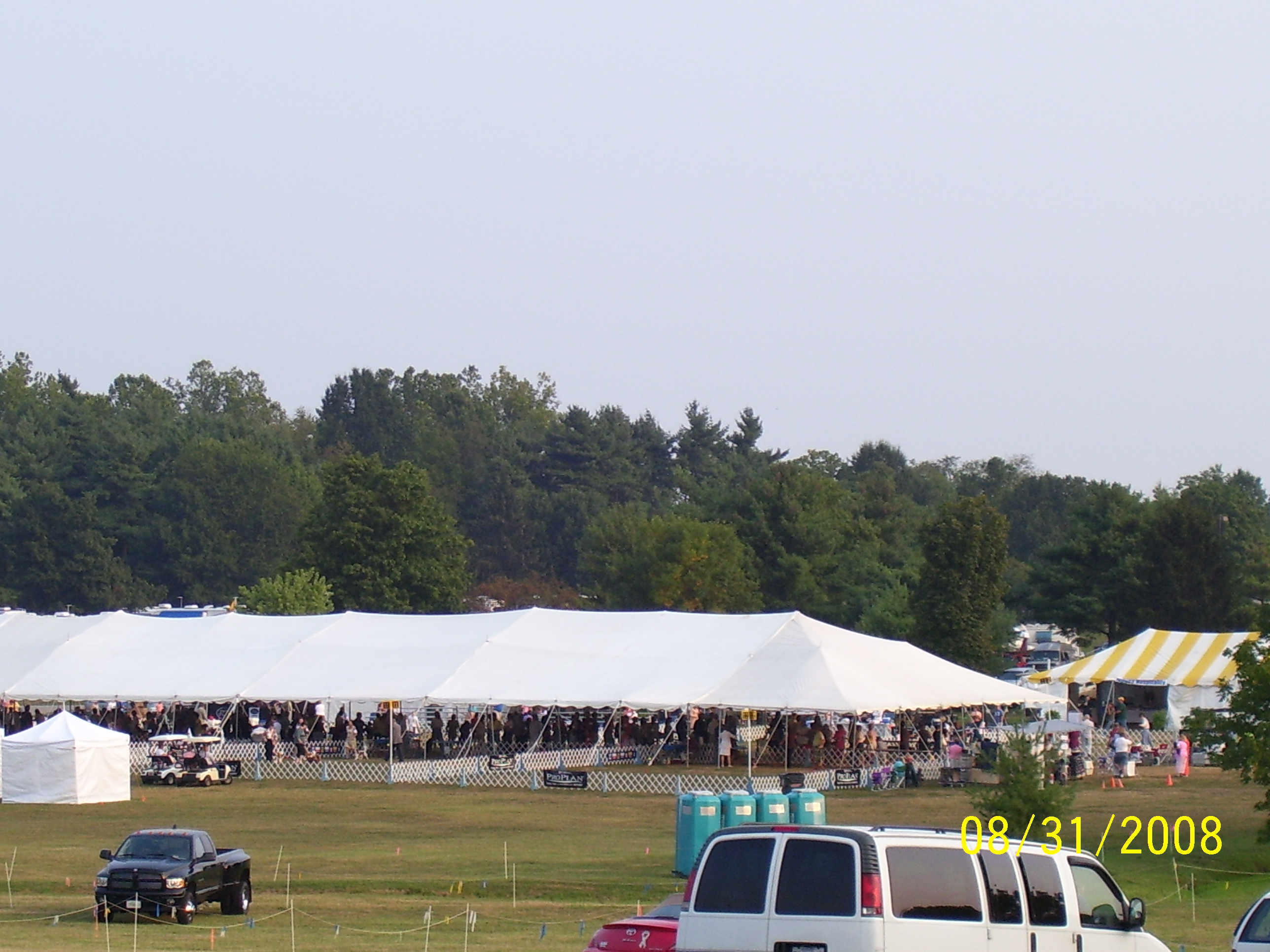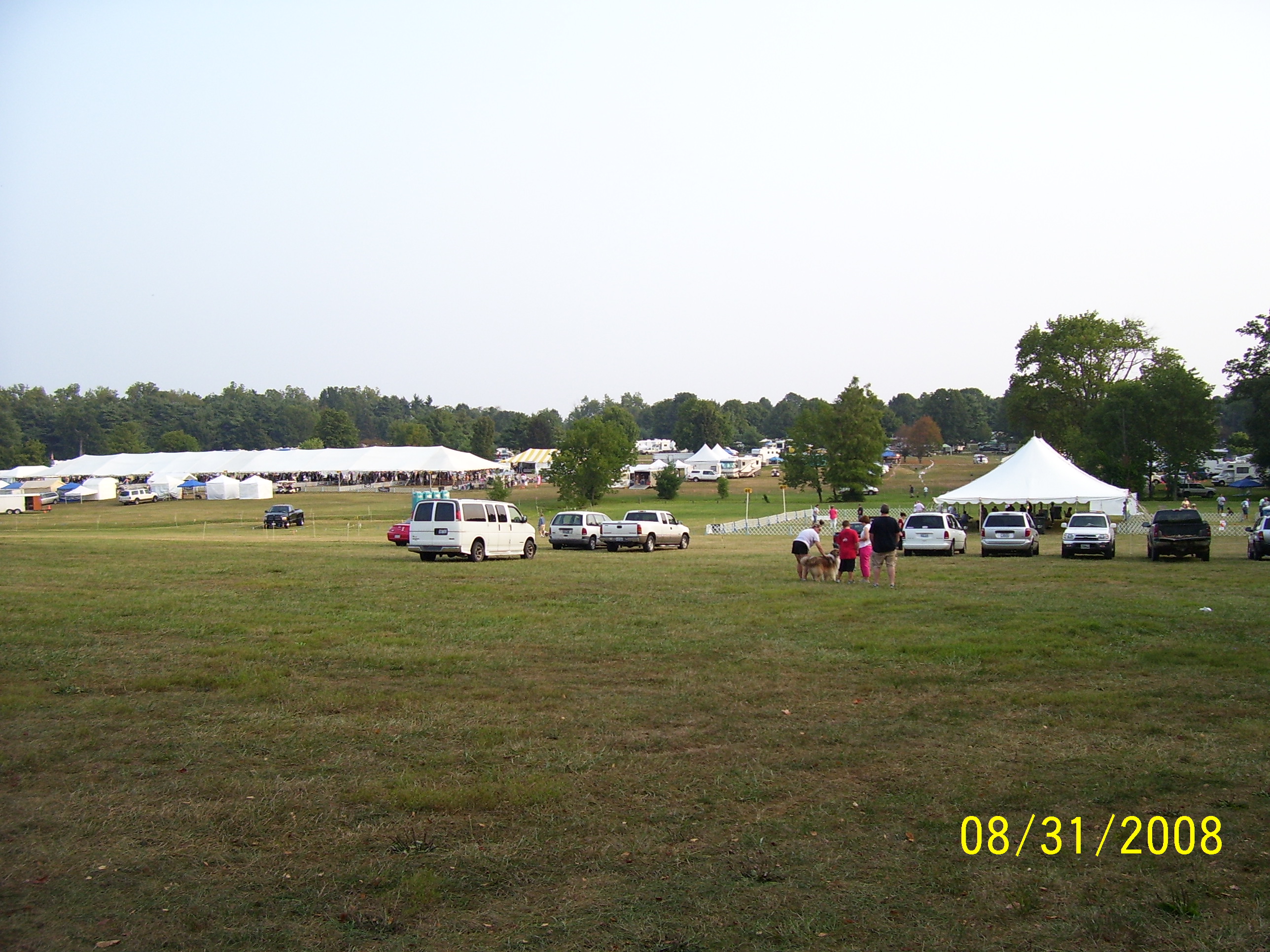 This was at the horse Park in Ky. with the Lexington Kennel Club
I know, me, AKC????
I started my career in Schutzhund, then went into pet training and Police K-9. Never had the desire to go into AKC obedience. Then, those who will not be named, (you know who you are) got me into AKC. And being that there is no longer a Schutzhund Club close by, though I still travel and show when I can, I decided to also title my Bitch Yara for AKC titles. Because I bred her, and believe in proving to puppy buyers the dog is worthy of breeding. You can see her show record on her page (Yara's Page). Because of the demands of the business, I rarely have the time to train (for trial), my own personal dogs no less travel to trials, it would be great to be able to do so. But we do what we can.
FYI
If you, no matter who you train with, decide to go into the competition world for fun, titles, etc... the points are something to strive for and the blue ribbon is great, but don't feel bad or quit all together if it don't go as you hope. People and dogs alike can have bad days, if you have one chalk it up to experience, learn from it and train so you can show better next time. Some times the politics are there, and sometimes the best person/dog wins.
Angie