Personal Protection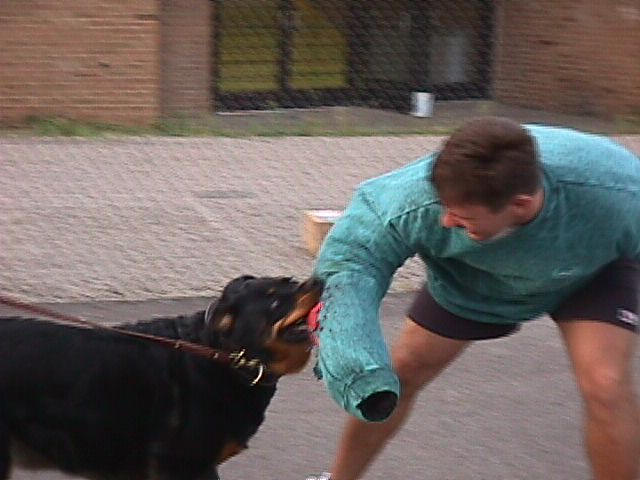 Sir Nicholas Von Storm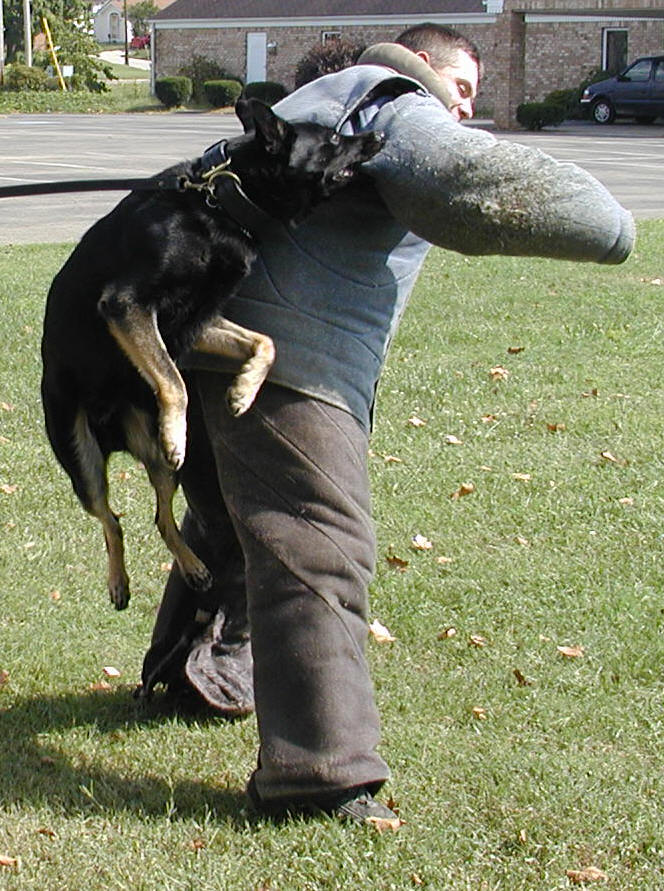 Curiosity's Jagged Edge

As the population grows in our area, the crime rate sours bringing with it a greater need for home defense. Owning a gun is one answer, but a bullet shot in haste can't be called back. A home security system may fail to work, or you may fail to activate it.
A dog trained in protection may be the solution for you. Dogs trained by Precision K-9 Services are not taught to be aggressive at all times; they are taught to recognize a friendly situation versus an unfriendly one and show aggression on command. I don't like nor believe any dog, trained in bite work or not, should come out of a car/house/crate, etc... and start barking at people for no reason at all. Precision K-9 Trained dogs are not only taught to protect you at home but everywhere you go, and therefore be social enough to be in public.
<![if !vml]>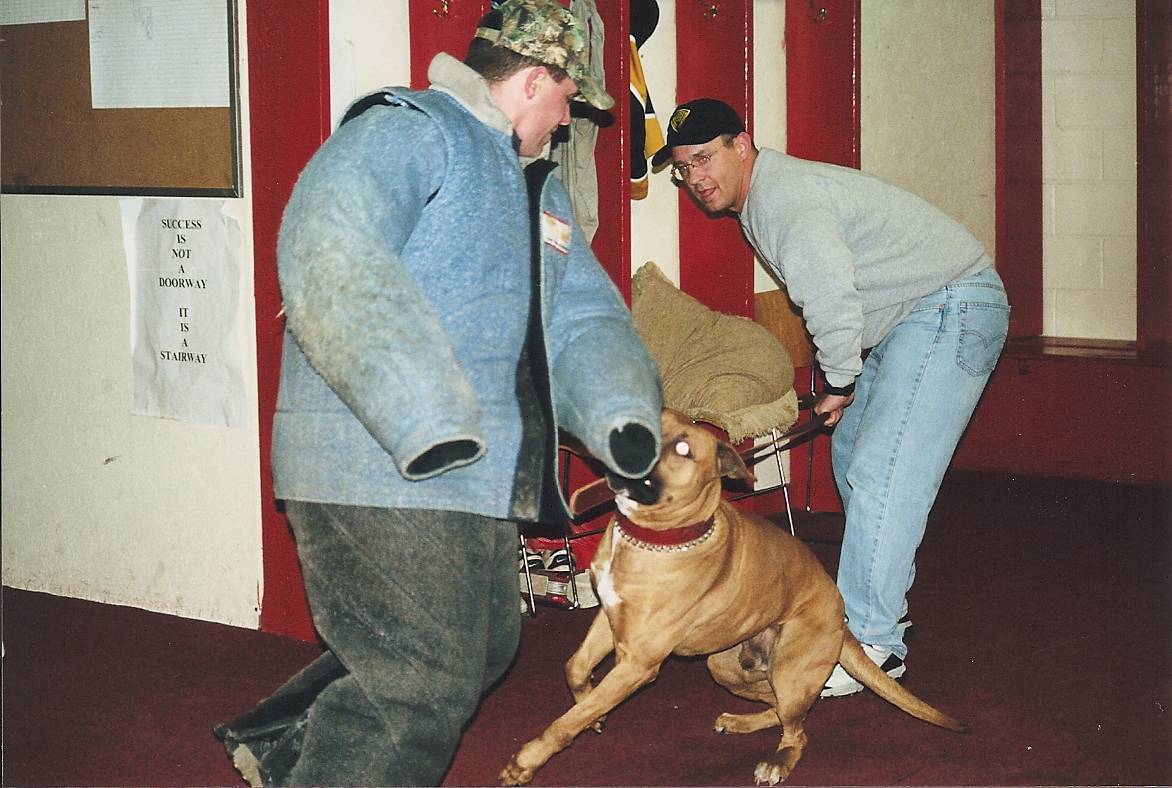 <![endif]>
<![if !vml]> Scotch<![endif]>
<![if !vml]> <![endif]>
Age-1 Year & up
Prerequisites- Basic, Advanced, & Temperament Test ~From Precision K-9 Services
NO EXCEPTIONS!
This is a class for you to bring your pre-owned dog to, to have it trained for Personal Protection. This class/price is not for purchasing a pre-trained Personal Protection dog.
Cost ~ $3,500.00
See all Class Pricing HERE