Information

(Please read FAQ it will answer most your questions !!!)


CLASSES OFFERED
Click below for class information, prices, class length, etc...!
Regular classes

(Puppies Ages: 2 months-5 months)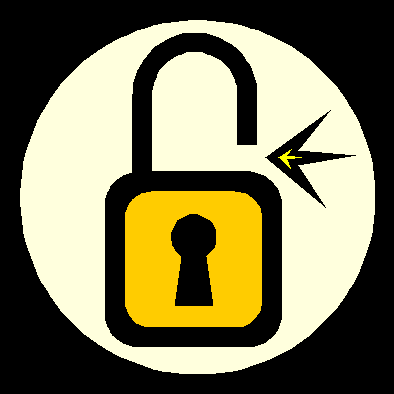 (Dogs Ages: 6 months & up)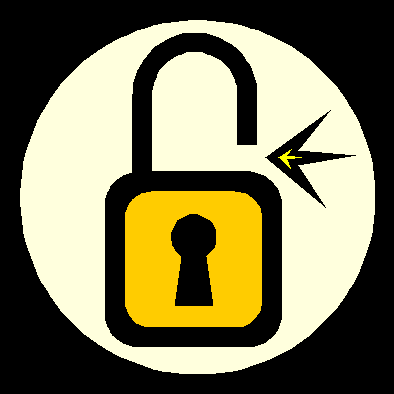 (Prerequisite: Our Basic Obedience)
New Classes


Specialty Training



Refresher


Behavior Issues

Other







We have stickers for sale! Good for your car window!!!!
5" round $5.00
(+Tax & any Shipping)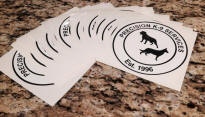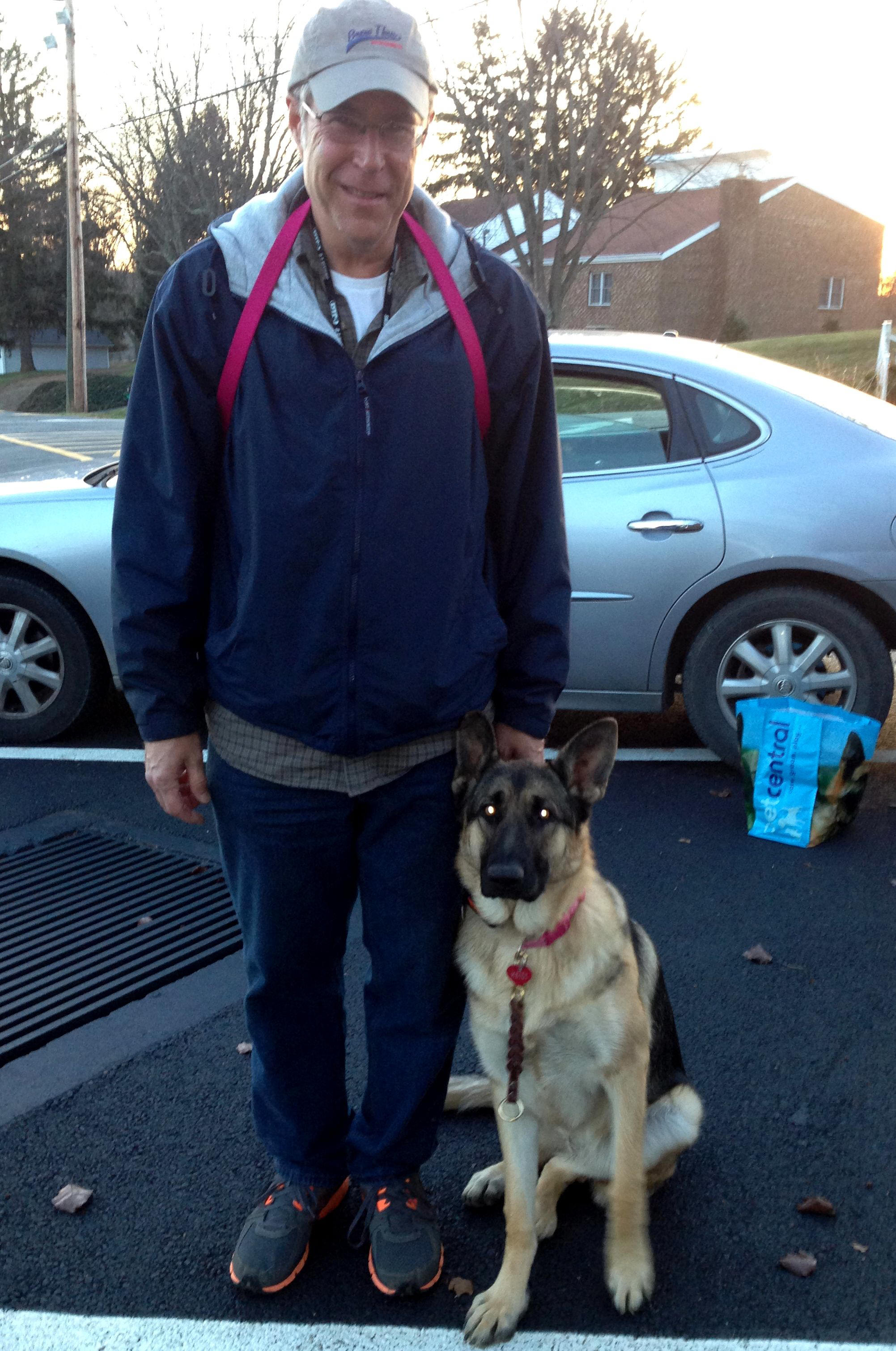 Hi Angie,

I wanted to thank you and Jason for the excellent training Precision K-9 Services offer. When I starting bring Heidi she wouldn't even respond to a treat. After one class she was responding to the command without a treat! I made sure that we practiced each lesson exactly as taught in class. Not only were you giving me the tools to train Heidi but you were training me as well. By the end of Heidi's training she is responding to all commands.
Not only do I have a well trained dog but it has created more of a bond between us. It was well worth all the work we put in together.

Thanks Again,

Steve Cielec & Heidi
Like us on Facebook

Our customers come from all over, even hours away!!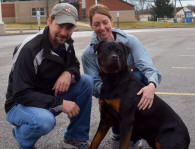 Tim & Natalie Kennedy with Mishka from the Washington DC area !!!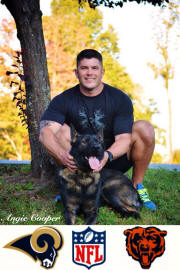 Chris Massey & Achilles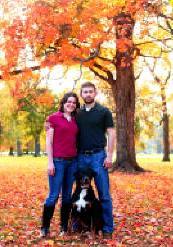 Basic Obedience(In-Kennel) & Regular class Advanced Obedience "Rex", Sarah & Alex Slocum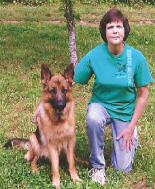 "Precision K-9 Provides an organized and disciplined approach to training of the dog and the teaching of the owner."
"A VERY POSITIVE EXPERIENCE FOR ALL!"
Joe & Sandy Widdifield ~ 2008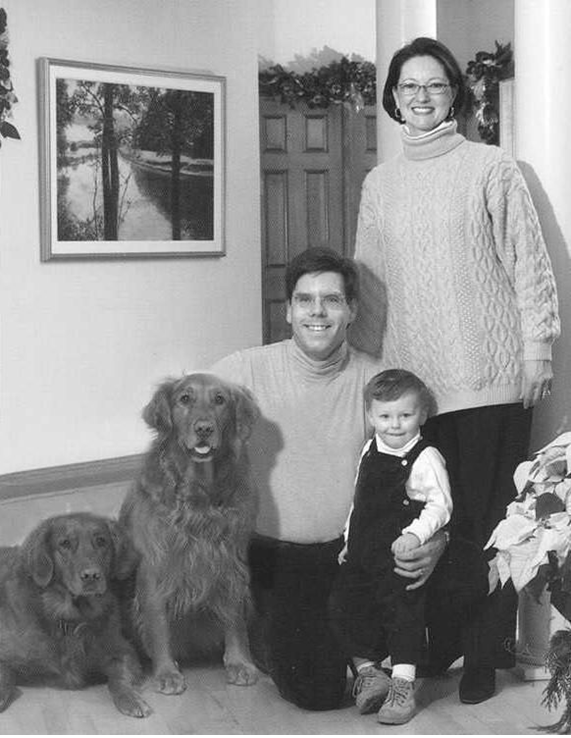 Scott Segal, Robin Davis, Oliver Davis Segal, Tad & J.T.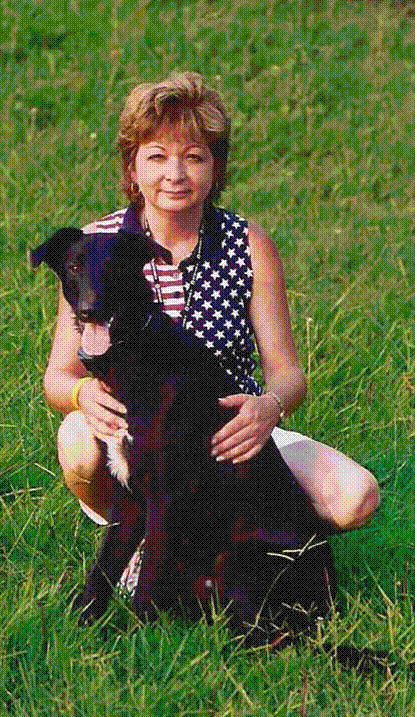 " From a person that has never owned a dog; your class has taught me how to properly care for Cole and has taken all the responsibility off of him. He can now enjoy just being himself. Special thanks from both of us Angie!"

PRIVATE INSTRUCTION
BEHAVIOR MODIFICATION ~AGGRESSION~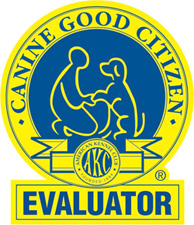 AKC "CGC" Approved Evaluator
"CGC" is now an AKC official TITLE, and can be shown on your dogs AKC title record

Classes are available to the general public, & we train all breeds, small & large.
__________________________________________________________
How do you sign up for class?
What class will your dog be in?
How does this work?
__________________________________________________________
At Precision K-9 Services our training follows an individual outline for each class offered, however we understand that every dog is different, & because we teach ONE ON ONE we are able to better serve you & your dogs needs. If you have the need for a group situation we will provide a safe & proper environment for you & your dog.
Our obedience classes seen on the pages under Pet Dog Training, are taught for everyday life obedience, & tailored for the "Pet Companion". Police K-9 Training is for Law Enforcement only. Competition obedience is offered upon request. If you are not planning to compete however why train your dog for that type of obedience? Your behavioral issues are also covered. Teach the obedience then apply it to YOUR everyday life!
Our classes are tailored to flow into the next level of training (i.e. Basic into Advanced). How you train your dog, (how you handle and correct) prepares you both for the next level, & in turn, making it easier for you & your dog to learn.

♥We train the dog to respond to the first command given.

♥We use praise & leash/collar correction methods during training.

♥We do not see any place for abuse in training, we do not hit, kick or smack dogs. As working dog trainers for Police, Schutzhund, etc... in which these types of dogs must be very confident and obedient, we feel dogs must respect the owner, but you also need to build confidence in your dog. Hitting or smacking a dog does not build confidence. Respect must go both ways.

♥Food motivation training is not often used in training the adult dog, we feel this type of training is best for the training of puppies, used for focus on the sport dog, or just having fun teaching tricks, etc... Food & toys are great tools if used properly & in conjunction with proper correction methods. If you want a showy A.K.C. or Schutzhund Obedience dog I like to use food/toy motivation, along with praise & corrections. A dog trained with only food motivation, probably won't listen to your commands when he isn't hungry, there is a big distraction, or he just don't feel like it right now. How often do you carry food in your pockets? A lot of you have tried this method & you know what I'm talking about!

Our training gets results, and makes sense to you and your dog, at least that's what our customers tell us.....
Play video above to see some pics and videos of customers and their dogs working. In the first clip see how this Shepherd is playing his owner, being dominate, & disrespectful. Then after a little training that "sit" that was difficult becomes very easy and the dogs attitude has changed.
REFERENCES AVAILABLE
& VET RECOMMENDED
*NO refunds on any deposits or payments for services*